Pregnancy Chiropractic at Herron Family Chiropractic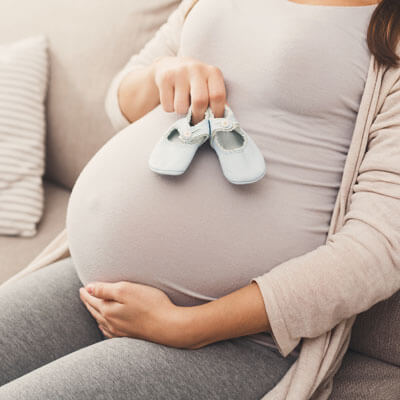 When you're pregnant, you should be able to enjoy this special time of your life. Too often, expecting moms can't go about their daily activities or enjoy their pregnancy because of aches and pains. At Herron Family Chiropractic, we love seeing pregnant women who know that chiropractic is the key to a great pregnancy experience.
Some of the most common pregnancy-related issues we see include
Low back pain
Pelvic pain
Headaches
Limited mobility
Getting Started
We recommend that you speak to your medical doctor to ensure that you don't have any problems that make chiropractic a contraindication. We'll provide you with a thorough examination that would uncover any reasons you shouldn't be adjusted.
During your care, we'll be extremely gentle. You can lie down on your stomach, thanks to our specialized cushions. Our methods include Diversified, Chiropractic BioPhysics® and the Webster Technique. Our goal is to keep you moving, reduce your pain and improve your overall function.
We may recommend that you come in more often if you're dealing with a specific problem. If you're seeing us for general wellness care, you likely won't have a high frequency of visits. We'll discuss what's right for you at your report of findings.
Make Your Appointment
Contact our team now to schedule your appointment! Same-day visits are available.
CONTACT US »

Pregnancy Chiropractor Cobourg, Port Hope ON | (905) 377-0555