Meet Dr. Amy Herron
Dr. Amy Is Webster Certified & an ICPA Member.
Why I Chose Chiropractic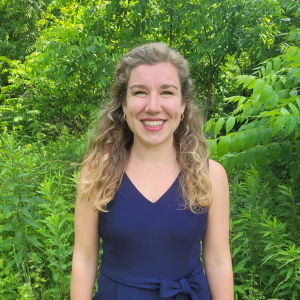 I grew up in a household that valued health and well-being. My father, Dr. Peter Herron, is also a chiropractor, graduating when I was 1 year old, and for my entire life, I have been adjusted. It has made such a dramatic impact on my life. I have seen personally how regular chiropractic treatments are so crucial in maintaining a healthy lifestyle.
Throughout my life, my parents instilled in me the importance of taking care of my body and doing things that promote a life of wellness. For me, this truly has been a lifestyle, and I feel so blessed by this. When I was finishing high school I started to consider personally if I could go through the grueling program and become a chiropractor like my dad who helps people so significantly. I asked my dad that very question and I had such a resounding yes that it propelled me forward. I knew that school would be challenging and I knew that it is a career that you have to work hard at but I also knew that it would be so worthwhile.
I have seen the impact chiropractic has had on my own life and I have seen patients respond in amazing ways at my dad's clinic. I knew that this would be the profession for me and I never wavered from that time on. I am so incredibly happy to be living my dream and to be helping people in such a beautiful way.
I personally know the power chiropractic care can have on the human body. People have the capacity to be truly healthy, reaching their goals and spending time with those they love without being hindered by poor health.
Chiropractic Education
I began my post-secondary education at the University of Ontario Institute of Technology (UOIT) in Oshawa Ontario where I studied Kinesiology Exercise Science for three years. I then participated in a bridge program with the Canadian Memorial Chiropractic College (CMCC) where I started my anatomy training in the third year of my undergraduate degree and then moved to Toronto to spend the next four years in CMCC's intense and encompassing program. There I received an expansive education that included courses in anatomy, human physiology, radiology, nutrition, neurology, diagnosis, and symptomatology as well as chiropractic adjusting techniques and patient care.
I interned in two chiropractic clinics in Toronto, the first in South Riverdale and the second in North York where I learned valuable patient skills and had hands-on experience with a variety of patients that taught me about many different conditions. My time in school was so rewarding and I am very grateful for it. For this reason, I think it is important to never stop learning. I am learning Chiropractic Biophysics and I am training to help women during pregnancy as well as pre and post-partum. The human body has an amazing capacity for health and ongoing learning will continue to push us forward to being the best we can be at taking care of people.
Dr. Amy Is Webster Certified & an ICPA Member
Dr. Amy, passionate about assisting expectant mothers in achieving the healthiest pregnancy possible, provides specialized care for pregnant clients at our clinic. As a certified practitioner of the Webster Technique, she focuses on reducing nervous system stress, balancing pelvic bones, muscles, and ligaments, and optimizing pelvic function during pregnancy and childbirth.
The Webster Technique is a chiropractic analysis that involves gentle sacrum adjustments aimed at enhancing nervous system function and body performance. This method works to improve pelvic balance, which in turn reduces unnecessary tension in connected muscles and ligaments.
A balanced pelvis is crucial for pregnant women, as imbalances can lead to uneven pulling on muscles and ligaments, potentially restricting the baby's ability to assume the optimal birth position. The Webster Technique also helps alleviate low back pain, increase mobility, and provide increased comfort during pregnancy.
In addition to her expertise in the Webster Technique, Dr. Amy is a proud member of the International Chiropractic Pediatric Association (ICPA). This global organization supports family chiropractors through evidence-based practice, professional skill development, and educational resources for family well-being.
Chiropractic is the Cornerstone
Chiropractic has been the cornerstone of my family's health since before I was born and is a legacy that I intend to continue throughout my own life. I have been adjusted as a newborn and I have felt the positive effects of that all my life. Being truly well has been a family lifestyle and chiropractic care is a fundamental part of that in my household.
EXPLORE OUR SERVICES »

Away from Herron Family Chiropractic
When I am not at Herron Family Chiropractic I love to spend time with my family and my friends. I enjoy being outdoors and spend as much time as I can hiking. Travel is very important to me as I feel that we learn more about ourselves when we take the time to see and learn about the world around us.
I take every opportunity I can to go somewhere new to explore different cities and countrysides, meeting new people as I go. Beyond that, I am an avid reader and I can spend hours wandering through bookstores. When I find a good book it is very hard to put it down.
I am a big believer that what I teach my patients about health and well-being should match what I do myself. I love my passions; they strengthen my mind, body, and soul and bring joy to my life.
Thank you for visiting our site. I look forward to meeting you and learning how we may be of service to you. Contact us and let's arrange a time to explore your options.

Meet Dr. Amy Herron | (905) 377-0555