Herron Family Chiropractic Reviews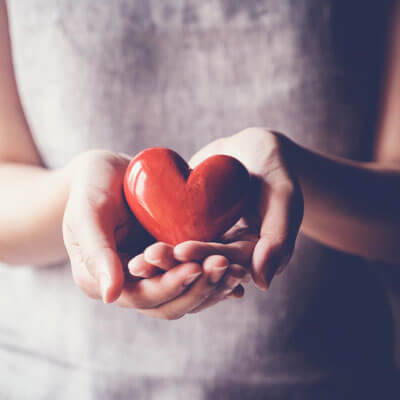 What Our Cobourg Patients Say
At Herron Family Chiropractic we love when patients share with us their feedback and comments after chiropractic care. Please read our patient testimonials below to see what other people have achieved through their tailored treatment plans with us.
Share your stories too! Click here to send us your feedback so that we can help to spread the word about the benefits of natural Herron Family Chiropractic care.
For more information, or to schedule an appointment contact us today.


Committed To Care Plan
Offering the education part that they do has changed my entire experience, prior to this office I never understood what was being adjusted in my body therefore was unaware of the end goals, I thought chiropractic adjustments were just a form of temporary pain relief. Now my care plan has a greater purpose and I'm committed to fixing the damage.
-Carolyn H.
Great People and Great Experience
The people that work there are just fabulous. Friendly and full of knowledge as well experience. I have just started my journey to better health, I feel confident that they will help me.
-Christine F.
Great Staff and Practice
Yesterday was my first time at the Herron practice and I am confident that Dr's Peter and Amy are going to be able to help me with my spinal issues. I learned so much on this visit and it was all backed by science including my own x-rays. I see the damage in my spine from my x-rays and the information on reversing the damage was straight forward and attainable. Thank you to all the staff for your honesty and willingness to help me to get back to a healthier me.
-Michael B.
Very Professional
Very professional and knowledgeable of the issues I suffer from and explained how they occur over time and what can be done to alleviate some if not all of my pain. When your Doctor shows you your own x-rays and plans follow up x-rays in 6 months to show your progress you have to believe they know how to treat your personal issues, a level of confidence that I have never had before with other Physicians, well done Herron Family!
-Jim G.
Cannot say enough about this practice!
Herron Family Chiropractic is the pinnacle of professionalism and service. The patient is made important and attended to in every facet of treatment, diagnosis, and prognosis. The doctors insist on X-rays and via a seminar for prospective patients fully explain the functions and intricacies of spinal function and proper spinal health. There's no sales pressure—-just an excellent presentation on spinal health and areas where the Herron methods can improve your health.
The doctors are complimented by a first class reception and administrative staff. Their efforts combined with the expertise of the doctors leave no stone unturned in service and patient care. Herron Family Chiropractic is best described as professional and progressive covering every aspect of patient health and wellness. I wish I had learned of them sooner after years of suffering with poor service.
-Roger T.
Such a Happy and Positive Environment
You are all fantastic. Such a happy and positive environment to be in! Thank you for all of your care and commitment to health improvement.
-Alyssa K.
Feeling Less Achy and Sluggish
Sincere thanks for taking the time to educate about the neurology of good health and feeling well. My husband and I exercise regularly, drink lots of water, eat healthily and yet we were feeling sluggish and achy. We read about Herron and decided to give it a try. After a couple of adjustments, we are both feeling less achy and sluggish.
-Laurel R.
Involved With My Care Plan
Amazing service and super friendly staff. After my first appointment I felt really good about my future plan of action as I was involved, educated and part of the team. Thank you!
-Tammy S.
Felt Right At Home
I felt right at home immediately, and after the first visit and consultation am confident that I will be well taken care of. Thanks for your information and your candor.
All the best.
-Wayne S.
Took Time to Find Out Problem
Loved that the workings of our spine was explained to us & x rays were taken before actually having anything done. Most just starting trying to fix me without knowing really what the actual problem was.
-Carl & Beverly B.
Absolutely Wonderful
Everyone there, from my initial contact all the way to my consultation, were absolutely wonderful. Knowledgeable, accommodating and friendly.
-Lisa W.
Very Helpful and Understanding
I would highly recommend coming here. To start, I was having extremely painful back pain for 2 years after my accident when I was 18 years old. Day and night, on and off. I was told by a doctor that I probably had a herniated disk and that was it. I relied on pain medication for my back. Finally, it got to the point where I couldn't sleep, I would wake up and nearly be in tears, and I said you know what, I have to see somebody for this. I found Herron Family Chiropractic. I got in quickly. I was seen and I was able to sit down and explain everything that I was feeling. Show More
They asked me very good questions. I was told to get X-rays. I got my requisition right away and another appointment day made for me to come in for my X-ray results. What I really liked about Herron Family Chiropractic is that when you come back for your X-ray results, as a new patient, you get to bring a spouse/family/friend with you. You get to sit down and he explains how the spine should look, and gives examples, and describes in detail what everything means. He basically gives you enough information so that when you look at your X-ray, you have a better understanding of what he is talking about and what you are looking at. I learned a lot. You then go over how often and how long you should be seen. We then went over the cost and the prices are affordable!
They are very helpful and understanding.
And once I said yes, because I was more than excited to start getting chiropractic care. I received my first session right away on my back. I was also given a little bag, with a jelly pack that you can make hot or cold for your back, and a coupon to give to family or a friend if they are interested.
When I was home, I felt relief, but when it came to me going to sleep, I couldn't believe how much of a difference one session had made. I went to sleep without my back burning or in pain. I didn't need to take any medication to help with pain or to help me sleep. I woke up and was surprised, and couldn't wait to tell the doctor. I look forward to each session because I know that it may take some time, but that my back can start to get better. And I won't need to rely on medications. Thank you very much Herron Family Chiropractic, I have told my sister and she is very excited to see you guys!
-Jamie B.
Everyone is Helpful
Everyone here is so helpful and for first time in at least 9 years l feel hopeful that l will be able to improve my physical health.
Thanks for putting up with my quirky sense of humour too.
-Deborah B.
Friendly Demeanor and Excellent Compassionate Care
I have been a patient of Dr. Herron's for many years. His office is run by cheerful and very capable professionals. It is always a pleasure to walk through the door. You are made to feel very comfortable the minute you enter. I cannot say enough good things about Dr. Herron's ability to listen and understand a patient's problem. He has a friendly demeanor and gives excellent compassionate care. His advice and suggestions are always given with the greatest respect for the patient. I no longer have a serious problem, but feel that it is very important to maintain good health through regular visits. This way I can avoid a return to serious and painful situations. I would highly recommend Dr. Herron to anyone in need of chiropractic care.
-Norma B.
Friendly Environment
Love that it is such a friendly and upbeat environment. Also, great process upon arrival for my appointment.
-Jan P.
Compassionate
Dr. Herron has more compassion, sensitivity and honesty in himself, than I have seen in any medical professionals in many, many years! Dr. Herron and his wife Deb are truly wonderful people! Carmen the receptionist is very personable and always smiling and ready to help in any way too!
-Candace H.
Friendly Staff
Staff is very courteous and friendly. Appointment times are very flexible. My overall experience has been great and am feeling the benefits already.
-Daren Z.
Improved Neck and Shoulders
Before treatment I could not move my neck, shoulders or turn my head to look over my shoulders. Since receiving the care from March 6th, the upper area of my body is much more movable and only occasionally I still feel pain. Hopefully the hip area will eventually make an improvement when that area will have some work on it.
-Dorothy
Able To Do Normal Activity Again
Before treatments I could not perform normal household chores, take long drives or walks due to constant headaches, neck and back pain. I would wake up in the night and not be able to get back to sleep and had difficulty finding a comfortable position on the pillow and mattress.
Now I'm able to do most of my normal daily chores without pain, I'm enjoying my life much better and able to do my daily walking. I no longer need a cane for support.
The doctor and his staff are extremely pleasant to deal with and very professional. He has offered services at anytime without hesitation if needed. His profession is not just a job to him, it's a commitment to his patients.
-Shirley
Headaches Have Improved
Before treatments I could not move my neck comfortably and my headaches were having serious negative effects on my life. My headaches are less frequent and I am more relaxed knowing that relief is possible. A wonderfully supportive staff that makes each visit a pleasure.
-Gloria A.

Herron Family Chiropractic Reviews | (905) 377-0555