Gentle Family Chiropractor in Cobourg
Chiropractic Care For Everyone
The daily stresses of life, sitting, standing, sleeping and work postures, slips and falls, and emotional and chemical stresses, continue to affect your spine and body throughout life.
Finding and correcting any new misalignment's in the spine, and keeping the spine from returning to the previously damaged state, is the key to maintaining a healthy spine for a lifetime!
Take advantage of our New Patient Special –
Call (905) 377-0555 or book an appointment online now!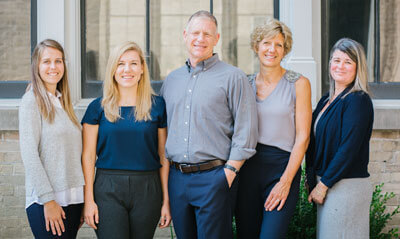 Discover True Wellness At Your Cobourg Chiropractor
We believe that health is amongst our most valuable possessions. And while we generally meet people after they've lost their health, our commitment is three-fold.
The Relief Phase – Designed to get you out of pain quickly
The Corrective Phase – Training your muscles & ligaments to "hold" in a corrective state
The Maintenance Phase – Maintaining the spinal correction to keep the injury from reoccurring
Your health is priceless – Call (905) 377-0555 or book an appointment online now!

Conditions Chiropractic Care Helps
Back Pain
Hip Pain
Neck Pain
Shoulder Pain
Headaches & Migraines
Plantar Fasciitis
Piriformis Syndrome
Disc Problems
Degenerative Joint Issues
Arthritis
Avoiding Back Or Neck Surgery
We are proud to offer our $35 New Patient Special that includes an initial consultation, thorough exam, X-Rays (if needed), a follow-up visit, group report (your significant other is welcome to attend), 1-on-1 report of findings and doctor's best recommendation of care.
$35 NEW PATIENT SPECIAL
Includes:
Initial consultation

Thorough exam

X-Rays (if needed)

Follow-up visit

Group report (significant other is welcome to attend)

1-on-1 Report of findings

Doctor's best recommendation for care
Call us at (905) 377-0555 today!


TESTIMONIALS
I like the family working together in harmony. I was impressed!

Everyone is super polite and friendly and from the moment I walked in, it felt like I was a part of the family. Thank you all for your kindness and passion to take care of the community!

My initial experience was excellent. Dr. Herron's presentation & explanation were really informative, made me feel that something could be done to relieve the chronic headaches I've suffered from for years.

Very friendly staff. Dr. Peter's introductory lecture was very informative. Thank you!

Very positive atmosphere, staff and overall experience

Very kind staff and Dr Peter and Dr Amy are super nice and very helpful with understanding my body more.

Fantastic as well as informative and I can already feel the difference

You guys do an excellent job at making me feel comfortable.

After years of suffering from back pain, I have faith that Dr. Amy can help me. Excited to start my weekly adjustments. Thank you for being there.

Looking forward to being pain free and having a healthy and corrective spine.

I can't say enough enough about the doctors and staff. They were all so pleasant and easy going. The doctors are very informative. They have a session for new patients where everything is explained in detail. I personally would highly recommend this practice.

Warm family feeling office, great people, very fast appointments. I have learned a lot. Thanks, guys!

I wasn't expecting relief in a short period of time! Yahoo! I was not expecting such a thorough explanation which has made me realize that I wasn't going to get better overnight. Very much appreciated! The front desk was excellent as well.

Greatly appreciate the sincerity of the staff and doctors. I'm looking forward to a long term relationship for my recovery program. Thank you all!

Honestly, I was blown away from the minute I walked in the door. Literally everyone was helpful, cheerful and friendly (not something you see a lot of now) but not only that, they truly care about your health and well being and aren't just out to make a quick buck. I knew I should probably see a chiropractor and just happened to take a chance here and I am so glad I did.

I had an amazing experience with both doctors. Super helpful and the front desk ladies are super kind and remember you by name.

Very friendly staff and atmosphere.

Very informative first visit, very hopeful to have my body back to the best it can be.

Everything was explained clearly and carefully. A very caring attitude.

The family environment is very comforting and you can truly feel that the care for overall health is a priority.

Before treatments  with the chiropractor I could not move without pain when attacks of acute back pain occurred. After receiving care back pain is less frequent. There seems to be improvement in the neck area as well.

Thank you for educating me in terms I can understand and offering to help me fix my problem so I can be a healthier me.

Professional, proficient, knowledgeable and extremely friendly staff! I'm hopeful for the first time in years!

Peter, Amy, and Deb work great as a team and get you the help and service you need. Its done with simple & easy to understand language.

I always feel welcome, comfortable and at ease in this office. I have complete confidence in this practice.

You guys are all great! What a wonderful family atmosphere you guys have, so keep up the great work in the future thanks!

I'm really excited to complete my treatments and see my results!

So happy that I found a chiropractor that listened and explained everything so well, made me feel like I mattered, thank you.

From the minute you walk in the door you are greeted with smiling faces and genuine, caring people . They take the time to talk and assess you thoroughly and answer any questions you may have.

Nice space and warm staff!

I feel very confident that your knowledge & care will help me immensely. Thank you.

They treat you like you're family from the start! Very respectful ! I have been going to chiropractors for years and received more information than I ever have here.

Terrific customer care and service! 5+ stars!

All the staff were very welcoming and helpful, it feels like they truly care, I would definitely recommend them!

Extremely friendly and thorough clinic. I was seen on the same day of my initial call and they were excellent!

I am so blown away on how well they have taken care of me and it has only been my fourth visit!

Love that it is such a friendly and up beat environment. Also, a great process upon arrival for my appointment.

Very helpful and competent staff. Feel that I can be helped with my symptoms!

The office has a friendly environment and is operated very efficiently. Dr. Herron and his staff are very approachable and helpful with regards each individual's medical needs.

Very professional and ready to help!

Book Your Appointment Online

You Don't Have To Live In Pain.
Call Us Today! (905) 377-0555

Experienced Chiropractor Serving Cobourg and Surrounding Areas